🤜We create beautiful and simple decoration🤛
🧡🎃👀 These Expressive Pumpkin will look stunning at your home this upcoming season. They will be a SHOW STOPPER!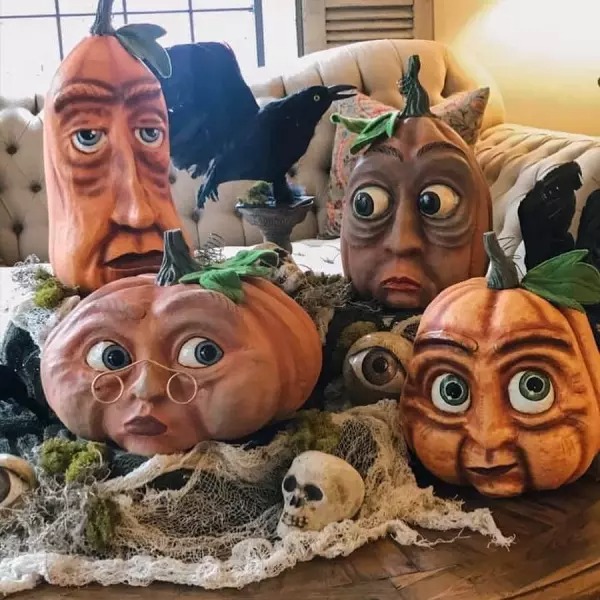 🧡🎃 With their cheerful, wide grin, they bring the happy to our family. Hand-painted to bring unique character to life; they are finished with fabric leaves and curlicue topper.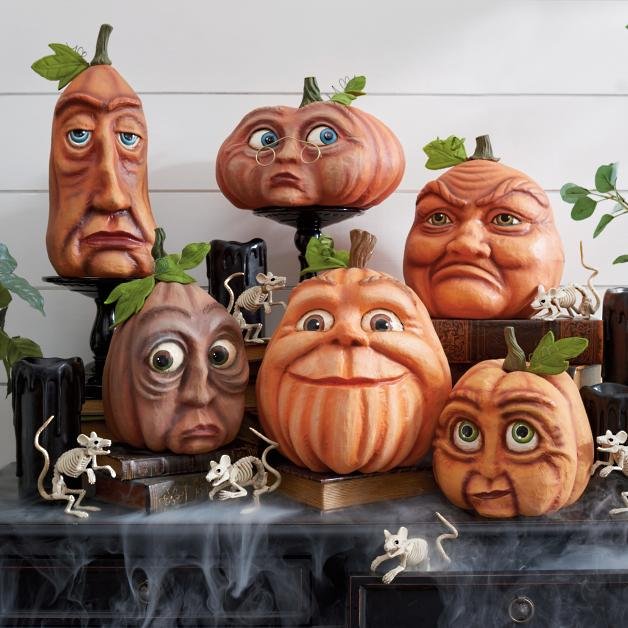 🧡🎃They can be used as a decoration or a nice artful gift for any occasion. Exceeded all your expectations.
Wilson🎃
With his cheerful, wide grin, Wilson brings the happy to our group of Expressive Halloween Pumpkins.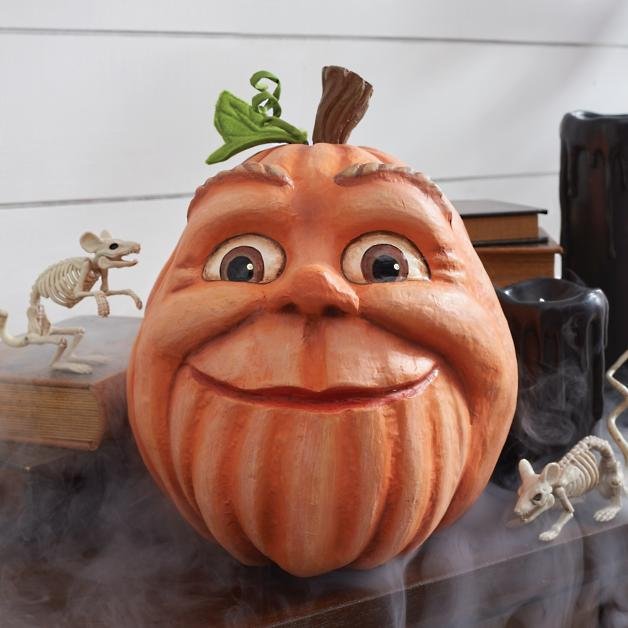 Oliver🎃
Large eyes, larger personality: that's Oliver.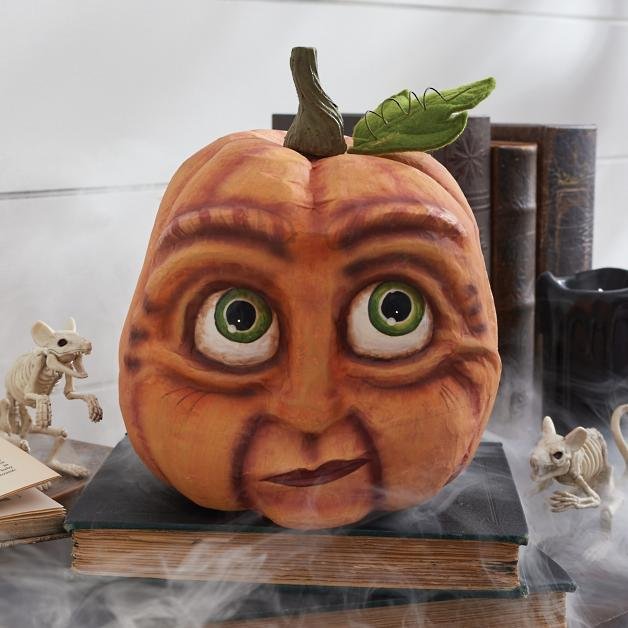 Jasper🎃
With his wire-rimmed specs, Jasper keeps a watchful eye of your spooking season.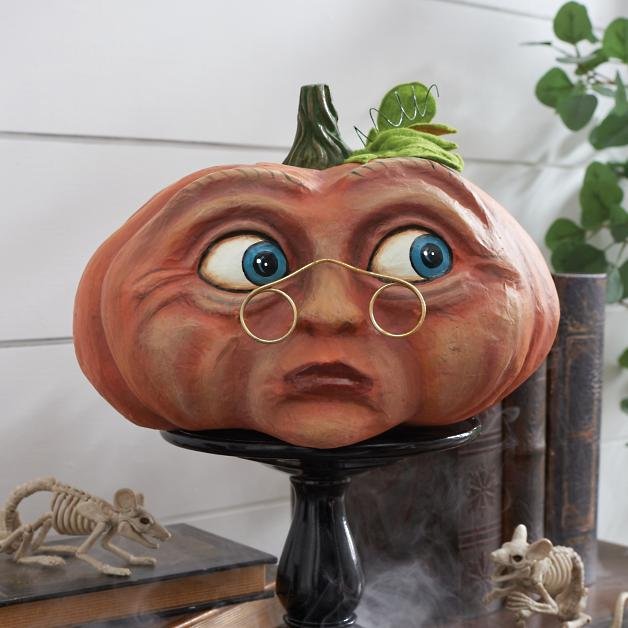 Edgar🎃
Not the happiest pumpkin in the patch, but Edgar brings real personality (and probably a few grins) to your whimsical Halloween arrangement.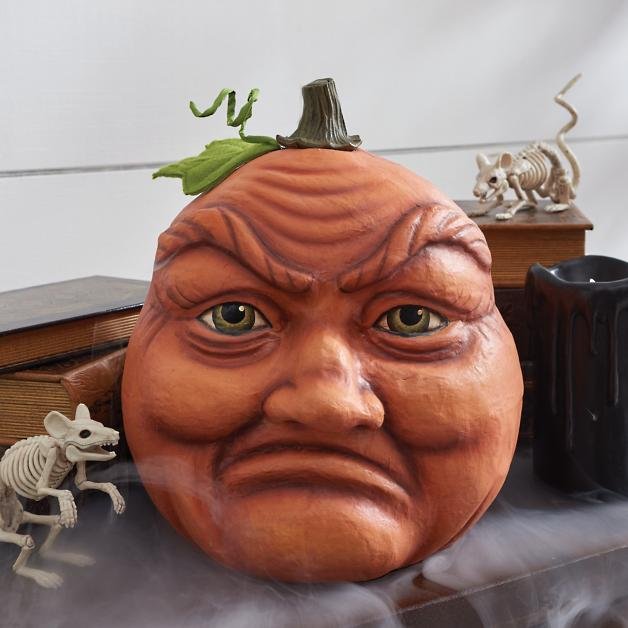 Herbert🎃
Herbert is the "scaredy-gourd" in our group of Expressive Halloween Pumpkins.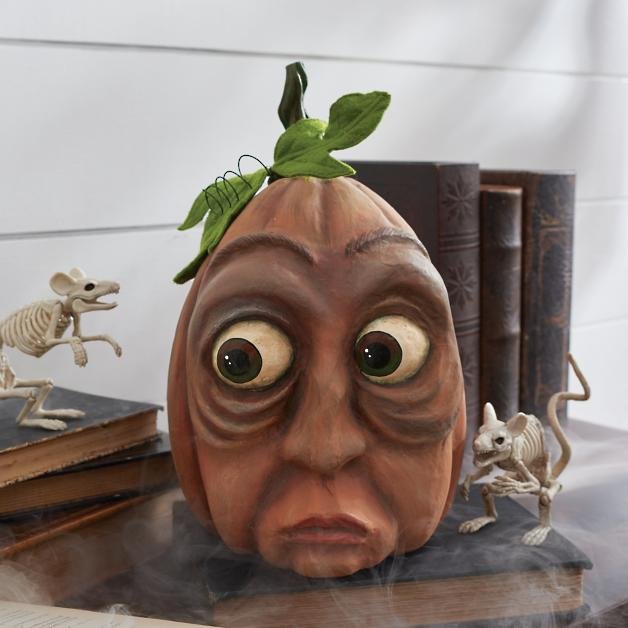 Frank🎃
Why the long face, Frank?his fabric leaf and curlicue topper, are a nice touch, and helooks especially handsome with displayed with other Expressive Pumpkins in our collection.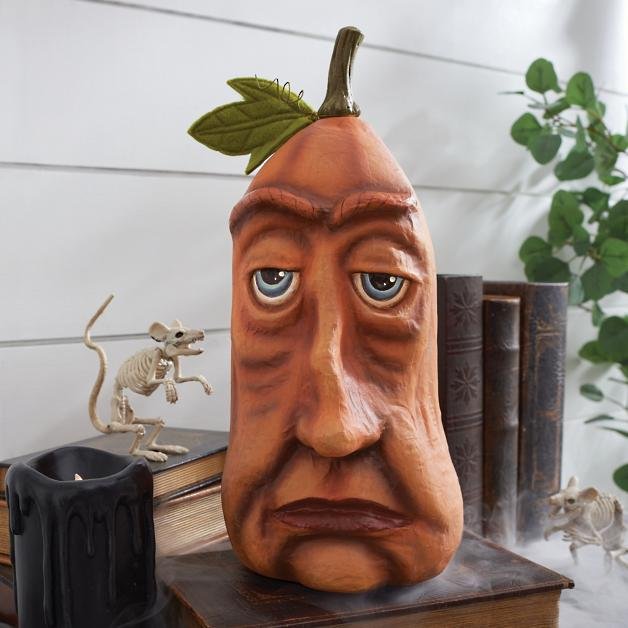 Human-like Halloween pumpkin decor
Handpainted; dimensional accents
Papier–mâché, handcrafted with detail
Weighted base to sit securely
Wipe with soft cloth to clean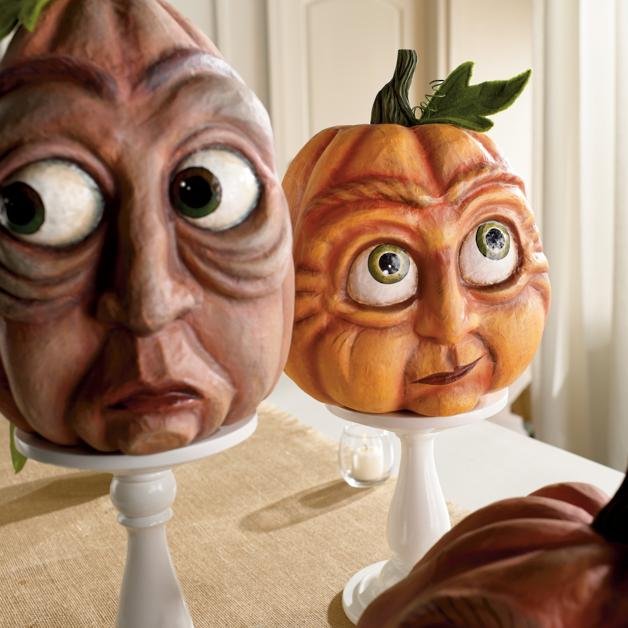 Focus:
Handmade
Resin, mixed media, enamel and acrylic paint.
Wilson/Oliver/Edgar: 6x6x6 inches 380g
Jasper: 5.2x8x5.2 inches 350g
Herbert: 8x7.8x7.8 inches 430g
Frank:8x5.2x5.2 inches 390g